We'll get right to the point: you need a video marketing strategy for 2022, or your business will absolutely suffer. 
But here at Good Rep Media, we've got you covered, and we're going to show you exactly how you can get started. And don't worry, we're going to get you started from square one so you have a full understanding and will be able to jump into the world of video marketing with confidence.
In this article, we're going to give you a guide to how you can use video to market your small business in 2022 and beyond.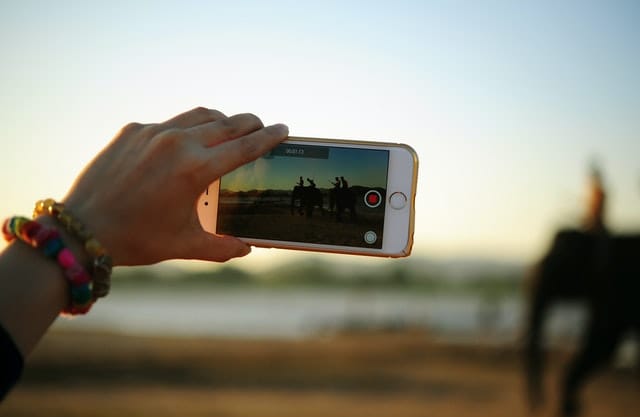 Why You Need Video Marketing
You still might not be convinced that video marketing is "for you." But as you'll see in this section, a lot has changed, and you may need to rethink your opinion on video marketing. 
A ton has changed in the last year and a half. The world is a different place, and digital marketing has changed forever– especially how customers interact with businesses and what they expect. More than ever before, video has become a crucial part of our customers' daily lives, and companies that aren't realizing this are falling behind. 
If your company isn't advertising where people are spending their time, you're missing out on a massive untapped opportunity. 
Videos Keep People's Attention
Videos capture people's attention like no other platform, and that isn't going to change anytime soon. People are visual, and their brains are wired to want to see a good story play out. In fact, it's been proven that videos are many times more effective than images or text by themselves.
People Use Videos to Educate Themselves
Another major benefit of videos is that you can use them to educate people in a way that wouldn't be possible otherwise. Some people just won't take the time to read a blog post or article, but they would absolutely sit and watch a video of the exact same information. This also helps if you're not the best writer in the world, but do better with talking. You can film a video instead of writing a blog article and get your point across just as well. Many people are searching for videos to educate themselves, and if you're a decent teacher you can gain a large following. When it comes time for these people to make a purchase they'll already trust you because of your educational video content.
Videos Can Help You Reach a New Audience
Videos are also an incredible way to reach new people. Studies show that videos are one of the most shared pieces of digital content. In addition to that, all of the social media platforms are looking for ways to keep people using their apps and sites. They do this by showing them things they might be interested in. If your video gains traction and popularity as sites like Tik Tok, YouTube show your video to users you have a chance of reaching people you never could have reached with other digital marketing efforts. 
A New Kind of Video
When you hear the phrase "video marketing" you might immediately start thinking of super slick, professional videos that are shot in a studio. The great news is that isn't what we're talking about at all. 
There once was a time where polished videos were definitely the most beneficial, but that time has shifted. You'll be relieved to learn that the most popular videos nowadays have three things in common:
They're short– maybe 10-30 seconds.

They're vertical.

They're casual and conversational.
Let us explain what we mean, and how easy it will be for you to make videos that can fit right in with what is currently popular.
You Can Make These Videos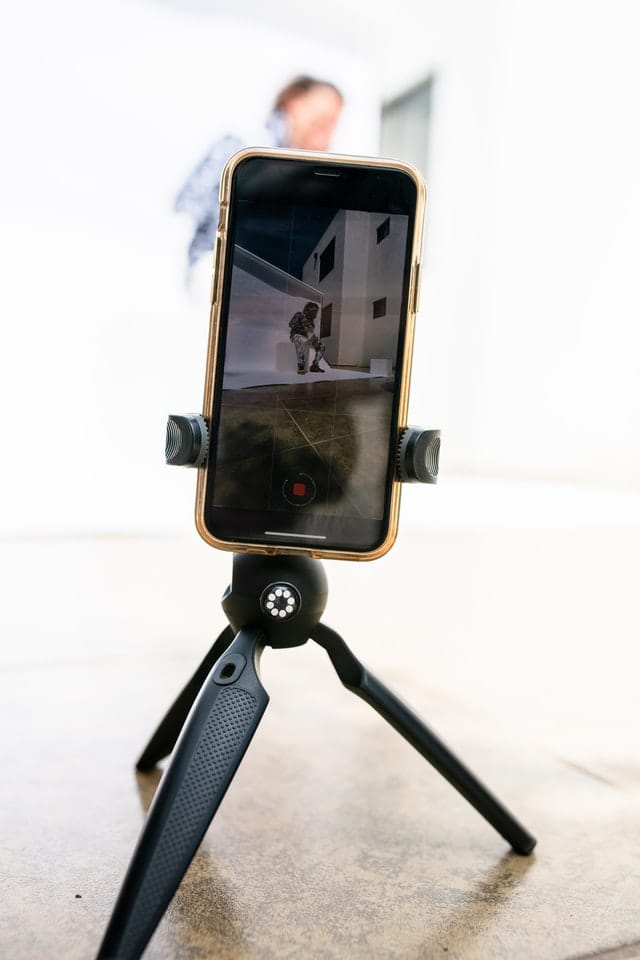 The most popular videos are the ones where the viewers feel like they can connect with the people they're watching. Self-shot, vertical videos that are 30 seconds or less that have a single, specific subject. 
These videos can be shot in your house, your office, your garage, your workshop, or anywhere else you happen to be. You can talk about an awesome new tool you got for your business, or maybe something crazy that happened on a jobsite. Keep it short and punchy, and you will be absolutely stunned at how many views it has the potential to get.
These short, vertical, casual videos have absolutely exploded in two places, and these are the places you should focus your video marketing efforts. 
Instagram Reels
Instagram Reels are a perfect place to reach new people with your short-form vertical videos. It was recently introduced by Instagram, and is growing every day. The beauty of this part of Instragram is that you can reach new people that aren't your followers, so new people can discover you there. Think of these as paid Instagram stories where you're paying to be seen without needing to have followers. People can comment, like, view, save, and share your Reels ads. This is a great place for you to get started. 
TikTok
TikTok isn't just for kids, it's one of the most powerful social media advertising tools that you can use going in to 2022. It has more than 1 billion (with a 'b') users as of September, and their ad platform has the option to reach more than 825 million people who are adults (18 or older) all over the globe. TikTok arguably popularized the vertical, short-form video concept more than ever, so you'll definitely want your videos on the platform. In addition to their advertising options, TikTok is also one of the top places for your content to go viral without having to pay.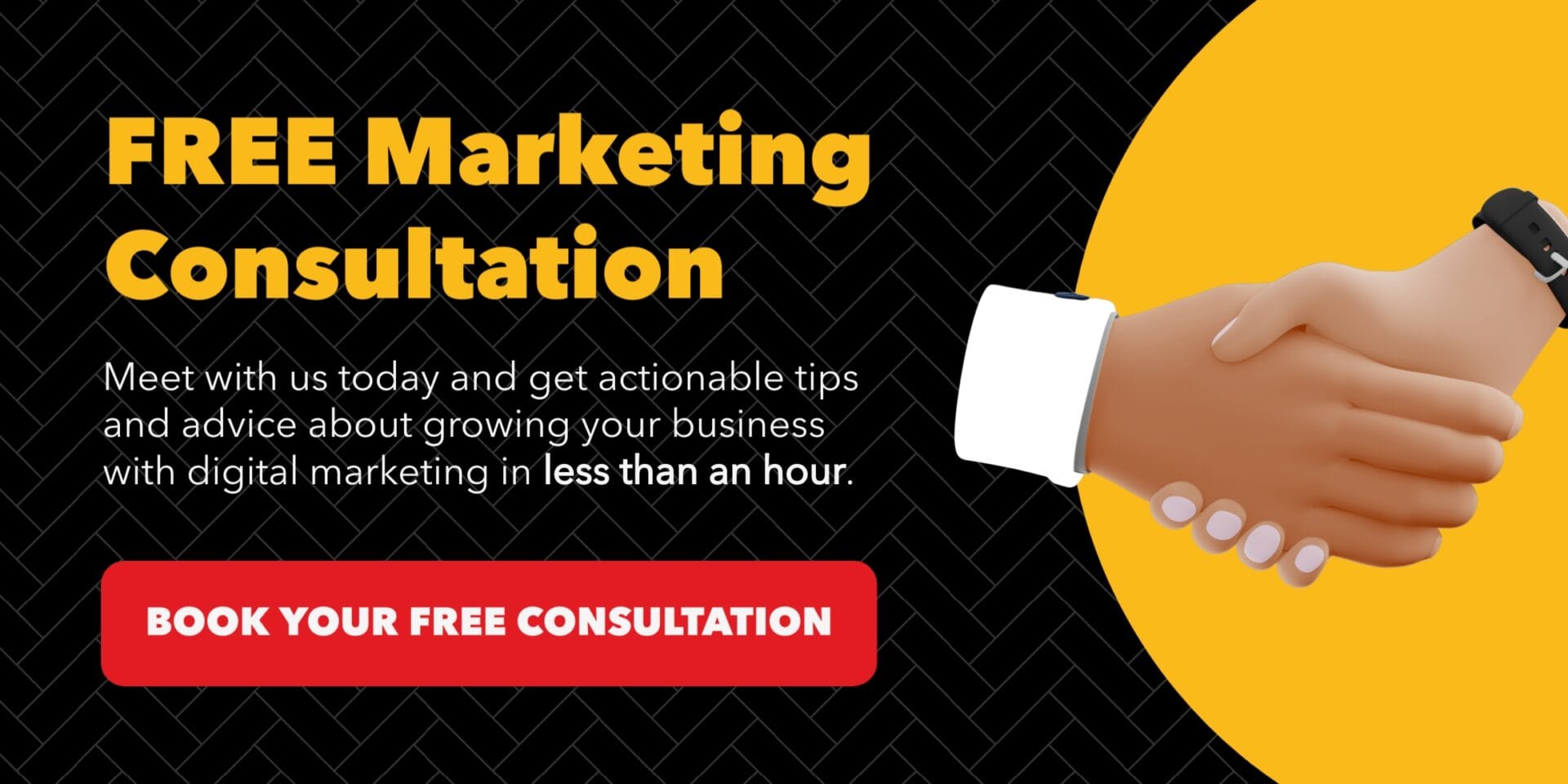 Other Types of Video Content
This is only scratching the surface of the kinds of videos you can create. In addition to the shorter vertical videos that are a part of strategy, you can also make longer content that is designed to connect with your audience. Here are some other video marketing ideas you can try:
Live Streams
This is where you broadcast yourself live from wherever you are and perform what is almost like a live podcast. These can vary in length, but be sure you have a topic to discuss, and if possible more than one person in the stream until you begin to grow an audience. 
If you can, try to stream at a specific day and time so that people can block off that time in their schedules. Two platforms that are great for live streaming are YouTube and Twitch. 
Community Interaction
As you start building your following and gaining traction online, you'll want to focus on your community as it grows. One of the best ways to do this is to interact with your viewers. Do this by watching and responding to their comments on your lives streams, answering questions, and making them feel like they're a part of your community. 
The larger your community gets, the more flexibility you have interacting with them. Considering doing community-based contests, challenges, and other fun videos that give them an opportunity to contribute and be a part. 
Good Rep Media Are Master of Video Marketing
Don't feel like you need to build a video marketing strategy alone. Even if you feel comfortable with some of the tips we've given for making your own shortform, vertical content and other videos, if you want some guidance we're the team to help.
Here at Good Rep Media, we specialize in building video marketing strategies for small businesses. We understand how to help companies like yours make an impact on new customers and existing ones. 
Your business is better than average, and it's time to let people know that through video marketing. 
Let's talk today about how you can master your video marketing in 2022 and begin to reach more people than ever.