So, you're at the point with your small business where you know you need to get some new customers. And if you're like most small business owners, some of the tried and true methods that used to work just aren't working anymore (and if they are, not as well). 
We can tell you from our experience working with small businesses that you aren't alone– we're hearing this from a lot of small business owners in the area who are just like you. And it can be scary to think that you might not get enough customers with all of the changes going on in the world.
The good news is, here at Good Rep Media, we understand what you're going through, and we're here to help. We are a hometown Grand Rapids, Michigan marketing company that only focuses on small businesses– and we are very good at what we do.
We provide affordable digital marketing services, with the goal of getting you more local customers, and turning those customers into diehard fans.
Let's talk about why we are the very best choice to get you more customers, and how we can help you thrive in the current market and beyond.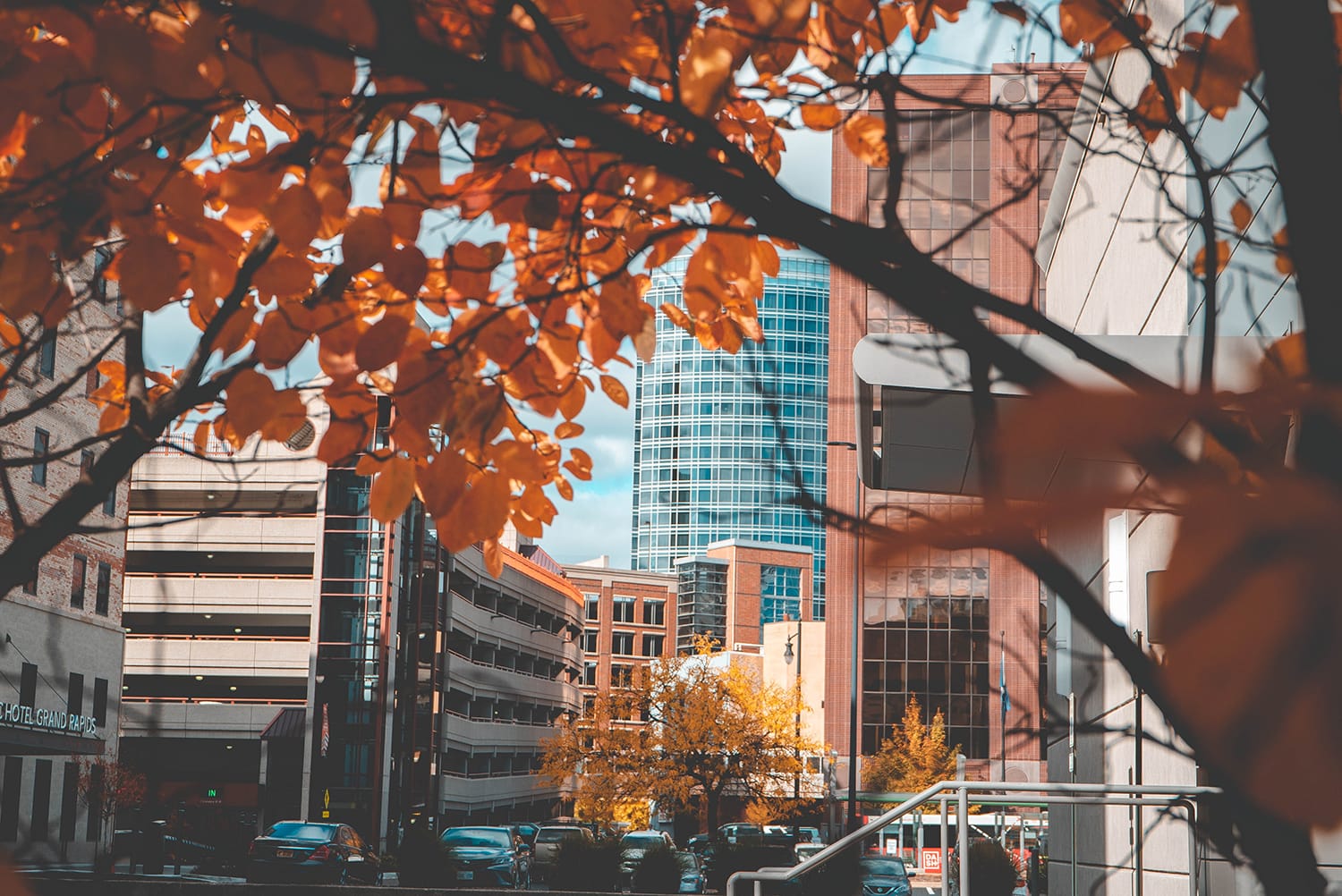 We Are Truly a Grand Rapids Marketing Agency
You heard that right. We were founded here in Grand Rapids by Grand Rapids residents. Not only that, but everyone on our staff has either owned, operated, or worked at a small business in Grand Rapids.
So why did we start a marketing agency? Because we couldn't find a local marketing agency that could get the results we needed. It's a struggle that I'm sure you can relate to: you need more customers, and you don't know where to start. So you try all manner of things to drive more local business, and it's exhausting and not as reliable as you'd hoped. That was us too. 
We started to spend nights and weekends educating ourselves on the knowledge and tactics to get more local Grand Rapids customers. It was the only way to get the results we needed. And over time, we started helping out our other friends and business owners locally with the things we were learning. 
Eventually, we were spending so much of our time helping other people market their businesses that we had to make a decision: tell everyone that we can't help them anymore, or make the jump and start helping small Grand Rapids businesses full time. So we made the jump, and here we are today as Good Rep Media. 
We aren't purely self-taught these days, however. We've taken our years of real-world experience and coupled it with twelve industry-leading certifications in digital marketing. With the Good Rep Media staff, you get the very best mixture of road-tested marketing knowledge and up-to-the-minute digital marketing education.  
Another great thing about being from Grand Rapids? It's our secret weapon that no national or multi-state marketing can dream of touching. We're real locals who truly care about the community. In short, local businesses need local marketing, and local marketing comes from local people. 
If you're looking for a local partner who "gets it" when it comes to marketing (who you also might run into at the grocery store) there's not a better option than Good Rep Media.
So why else should you choose Good Rep Media?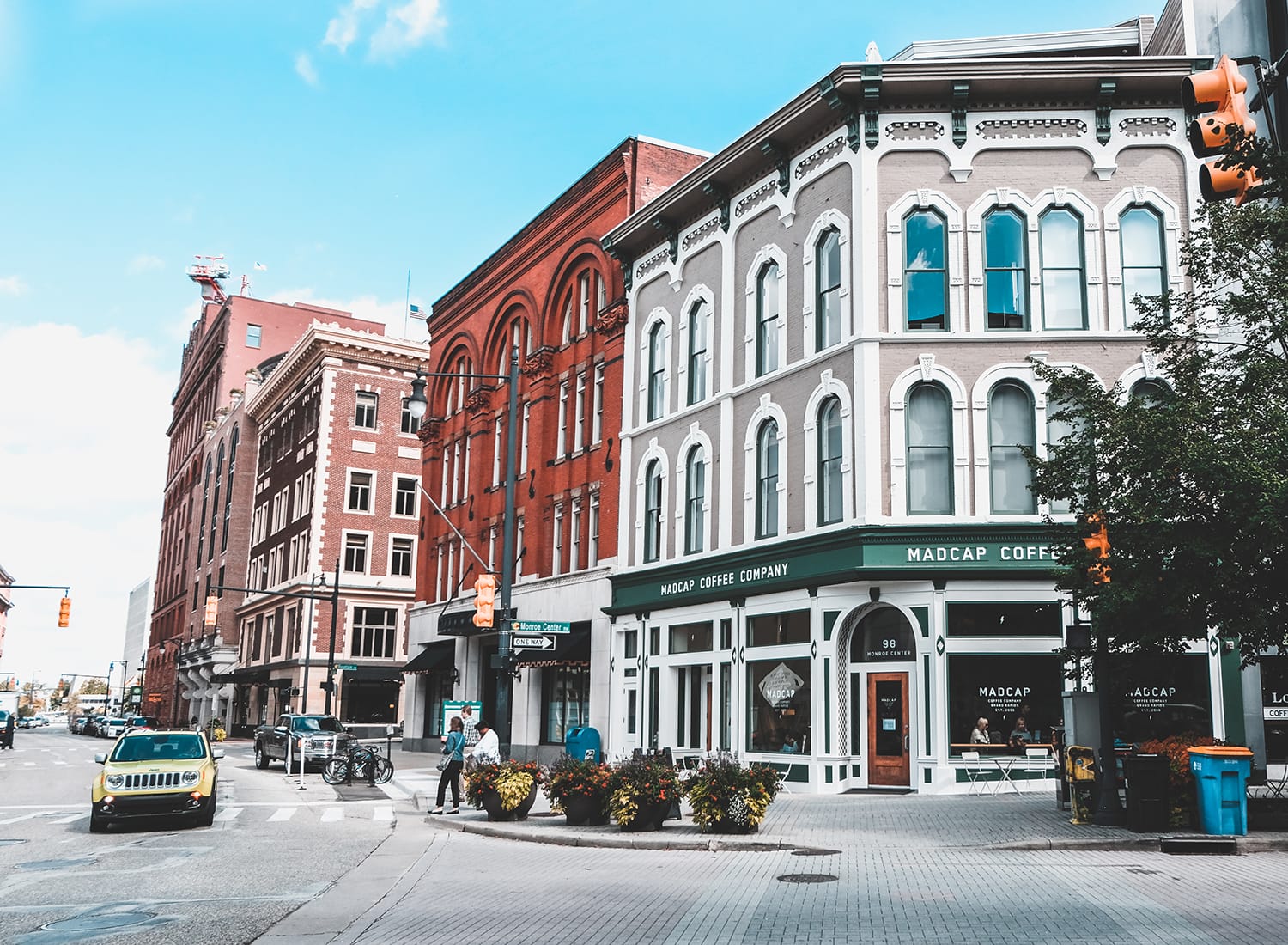 We Only Work With Small Businesses (Really)
Here at Good Rep Media, we focus on working with small businesses 100% of the time. This is a huge deal because it means that your small business is going to get the care, attention, and results you deserve. 
The truth is that most agencies won't take the time to work with small businesses. They'd rather chase a whale of a megacorp so they can tap into their endless marketing budget and make a fortune. And for the agencies that deal with "companies of all sizes", not all companies are treated equally. Let's look at an example that we've experienced.
Let's say that you've got a meeting on the calendar with a big agency at 10 am sharp. Your schedule is going to be tight, but you blocked off time for it before the million other things you have to do today.  
You have some questions and notes ready. This meeting is important to you because you need more customers, and you want help launching your new product or service in a way that will help you grow. 
But guess what? Your "account manager" at the big marketing firm your work with just got an email from one of his megacorp clients. "We need to meet today, we have a big project we need to discuss, I'm free at 10 a.m." the email says.
What do you think happens next? 
Do you think that your "account manager" responds to their megacorp client by saying "Actually, sorry, I have a meeting with a small business at 10 a.m., is there another time that works for you?" Not typically. 
In fact, do you want to know what happens in our own personal experience? 
You get the email, and it says "Hey there, so sorry, but I've had something really important come up. Can we reschedule? I'm really buried this week, but how does mid-next week look to you? Just grab some time on my calendar and we'll connect then."
That "something really important" that came up was another client that spends more money than you do. And brace yourself, because this won't be the last time it happens. 
Here at Good Rep Media, our focus is to give our attention to small businesses like yours 100% of the time. When we have a meeting on the calendar with you, it's important to us, and it has nothing to do with the amount of money you're investing into your marketing. 
Don't get sucked into a slick-talking big agency that won't treat you the way you deserve to be treated. To us, your company is a pivotal, unique part of the Grand Rapids community, and we understand the importance of that. 
What else do need to beware of when choosing a marketing agency that will get the job done?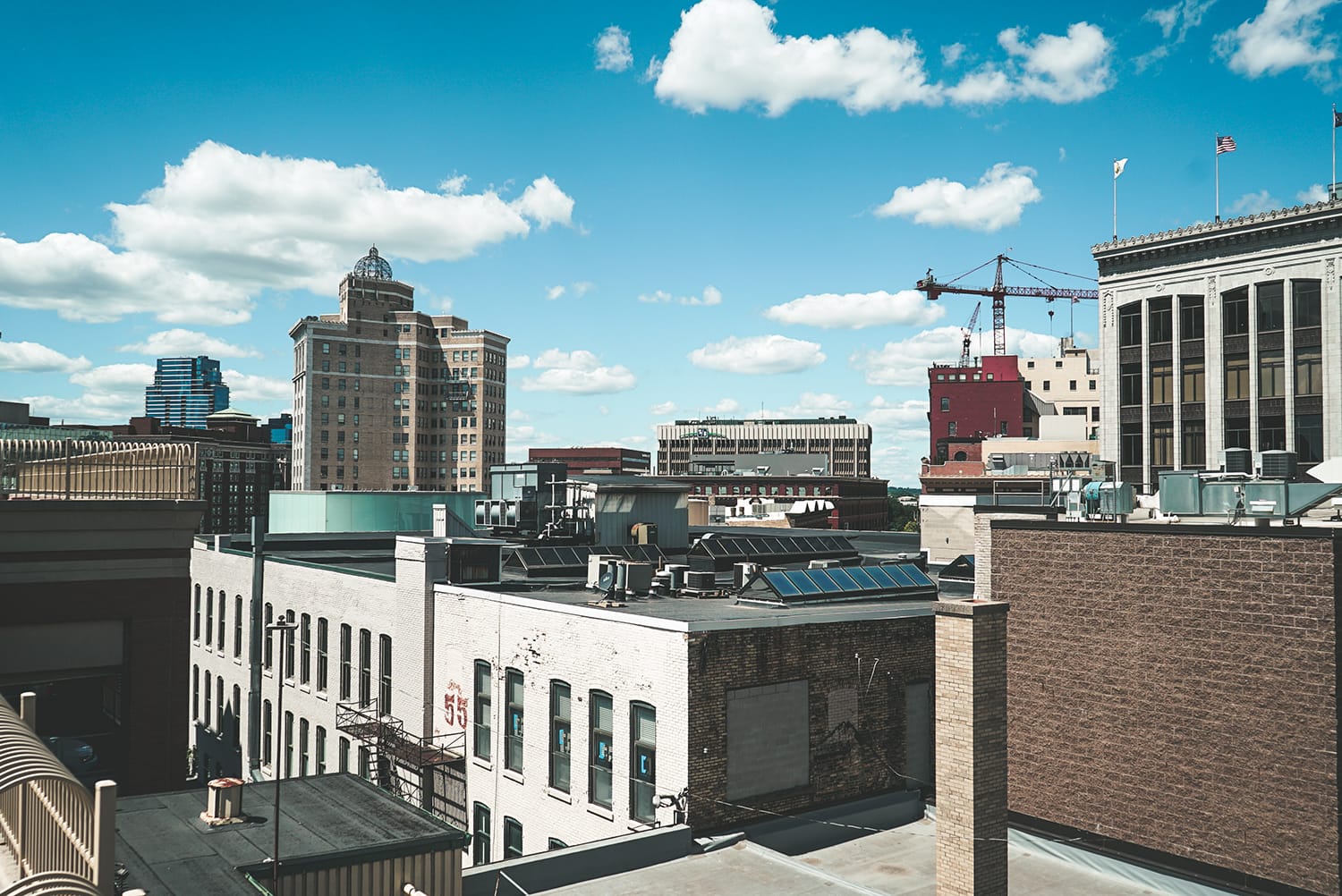 Beware of the Cookie Cutter Marketing Agency
Another thing we see often is larger companies preying on smaller businesses by assuring them they'll give their marketing the attention it needs. Is it true in some cases? Yes. Is it true often? No.
Here's the deal. Larger marketing agencies make most of their annual revenue on two things: large companies with huge budgets, and small businesses they can charge monthly on autopilot. So how does that work?
Many agencies make their money on small businesses by using a cookie-cutter approach and going for quantity over quality. If they can sign up a ton of small business clients and churn out cookie-cutter content quickly they can make a lot of money. The big problem with that is that they're "doing your marketing", but they're not truly doing your marketing.
Every company is different. So while you may see social media posts going up and other signs that the agency you hired is "doing the job", it's a scattershot, generic strategy. And frankly, over time you'll see that it won't get you any results (and truly might harm your business). 
One of the worst things we see is when small businesses have this exact thing happen to them, but they're stuck in a 6-month or 12-month contract. Contracts for marketing aren't all bad– you just have to know what you're getting and be sure it's worth it. 
Not only does this cookie-cutter marketing get terrible results, but it also strips your company of its personality online. This means that for the next 6-12 months your company's voice to its customers becomes generic, flat, and dull. Or worse– the cookie-cutter marketing you're paying for is actually hurting business because it's so off-brand that it's causing customers to pull away. 
This means that unless you do the marketing job you paid someone else to do yourself, for the next 6 to 12 months you're going to watch your company's personality be sucked out of your online marketing and replaced with bland, generic marketing.
You need someone who's going to take the time to learn how you do business and what kinds of customers you're looking to reach. That's precisely what we do here at Good Rep Media. We'll take an in-depth look at your business, discuss your specific goals, and learn what you truly want to achieve. From there we'll build a custom marketing strategy that's unique to your company to get you amazing results. 
When you work with us, you're getting decades of marketing experience and expertise in small business marketing like no other digital marketing company in Grand Rapids.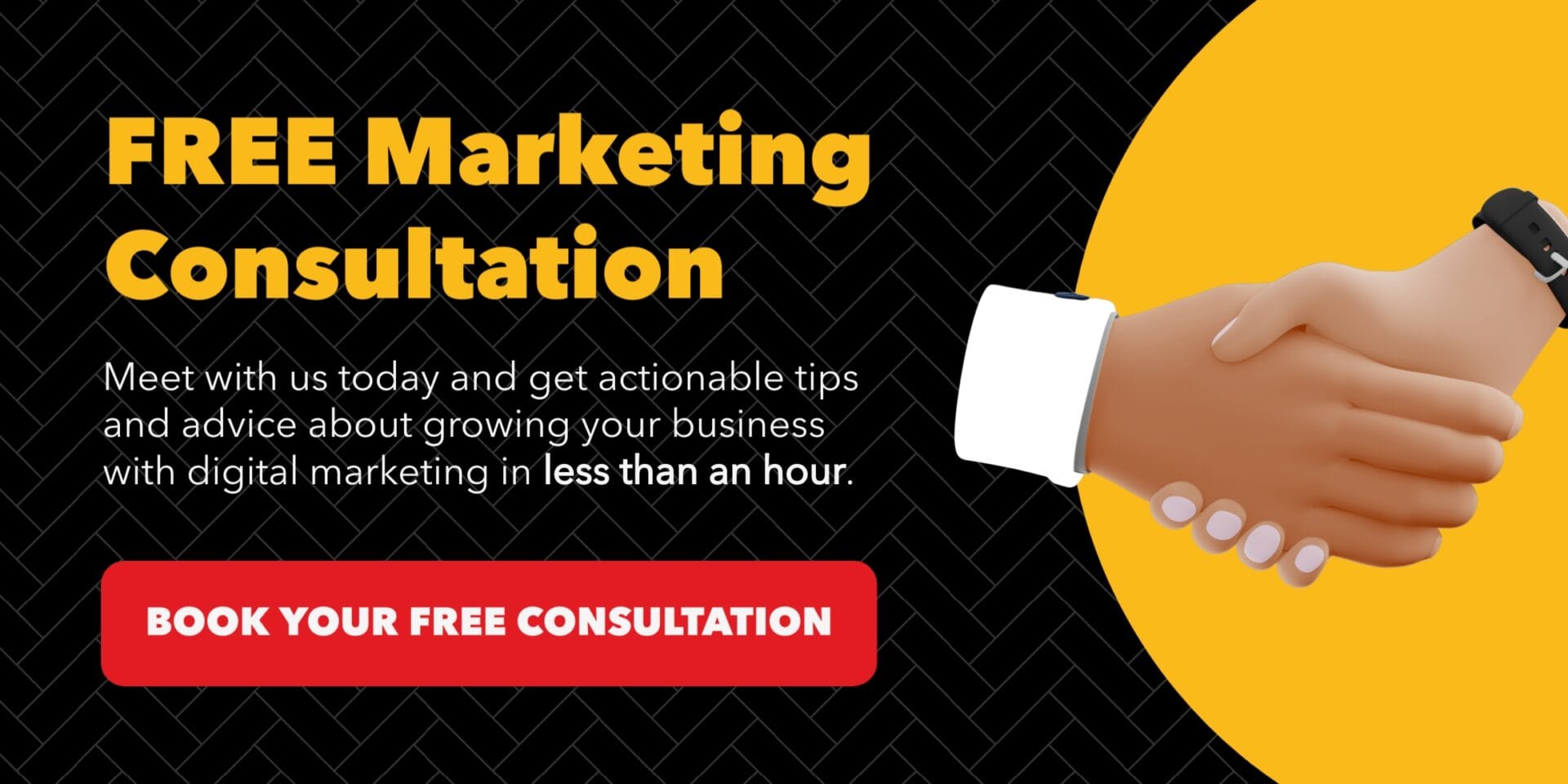 Digital Marketing Is Getting Really Expensive
Yeah, this one's a killer. And sure everything is getting more expensive these days, but marketing is getting really expensive. In fact, this is one of the biggest concerns we hear from small business owners like you every day. 
Many small businesses would love to do some great digital marketing, but the price tag makes them nervous (or makes it out of their budget range entirely). It's sort of a tough situation, and the two most popular solutions are going in-house and hiring a digital marketing agency– but both can be just out of reach. Here's why:
Go In-House?
The average salary of a marketing strategist in Grand Rapids is about $55,000 dollars a year. That means an additional $4,583 dollars of overhead a month if you were to hire one to work for you. And that's just for starters. Don't forget all of the other expenses that come with a new employee. This isn't viable for many small businesses cost-wise. We even see some businesses make the mistake of trying to cut costs by hiring someone straight out of school, or a friend or family member. Either way, the results aren't usually good and often lead to expensive mistakes and poor results.
Also, don't make the mistake of slapping "marketing" on the list of tasks of one of your existing employees. We'll discuss this more at length a bit further down, but the bottom line is that they're very likely not properly qualified, and they– and you– don't need the stress added onto their ongoing duties.
Many small businesses have lost employees who were excellent at their primary jobs but couldn't handle the stress and workload of also handling marketing "on the side." Don't make this mistake. 
Hire a Marketing Agency?
Putting a pin in the issues we've already mentioned above about working with most digital marketing agencies, even if you wanted to give one a shot, they're often way too expensive. Most digital marketing agencies charge $2,500 to $12,000+ per month for their services. There are typically other fees involved as well, such as the money you'll need to spend on online ads, paying designers, etc.– it gets expensive pretty quickly. 
So How Can You Afford Digital Marketing?
You're probably thinking "Great, so my options are to spend $2,000 to $4,500 grand either way?" Not necessarily. From our own personal experience (and from talking with small businesses like yours) we've found that those prices are usually just out of reach for small business owners. 
Here at Good Rep Media, we've decided to provide the same work– at the same or better quality– for more affordable rates. Our full-service marketing clients only spend $1,500 a month on average (and that's full service). 
We've chosen to work on lower margins than the average agency because we genuinely want to help those around us. Here at Good Rep Media, we truly care about the growth of our community. We're excited to make strong marketing available to the small businesses of Grand Rapids.
Digital Marketing is Getting Really Difficult
Digital marketing and advertising change literally every single day. If you don't have an agency that is dedicated to staying on top of things, you'll definitely get burned. And remember that in-house employee we discussed above who you gave the "marketing job" to? They don't even have a fighting chance at keeping up. 
Any true marketer will tell you that we're faced with new updates, new marketing platforms, new software, new strategies, and more competition constantly. 
Digital marketing isn't like riding a bike– you don't just learn it once and remember it forever. In fact, it's more like driving a car that changes every day. Remember when the steering wheel turned your car? Not anymore– now it's the radio's volume knob (which also still controls the volume of the radio, by the way). Guess what else? You'll need to press the gas pedal twice as hard to make the car go. Oh, and good luck with the brake pedal– it's been moved, and you haven't found it yet. Do you see how crazy that would feel? That's the real-life world of digital marketing. 
And keeping up with constant changes is only the beginning. Any strong marketing plan takes a substantial amount of time in other ways as well. For starters, you have to monitor and measure all of your marketing efforts (which could be a full-time job by itself). If you don't look at and analyze an ocean of metrics each week you won't know what's working. And in addition to that, you'll need to carve out time to test and try new things (not to mention keeping an eye on your competition to see what they're doing). 
If you don't take the time to properly do all of these things (and more) your marketing efforts will likely be in vain. And even if you could do all of that would you want to? It's a lot to take on when you're already working 50-70 hours a week making your business the best it can be. 
Here at Good Rep Media, we're here to help you with all of these things and more– without breaking the bank. 
If you're not dedicating a substantial chunk of your time to keeping up with constant changes, testing and trying new things,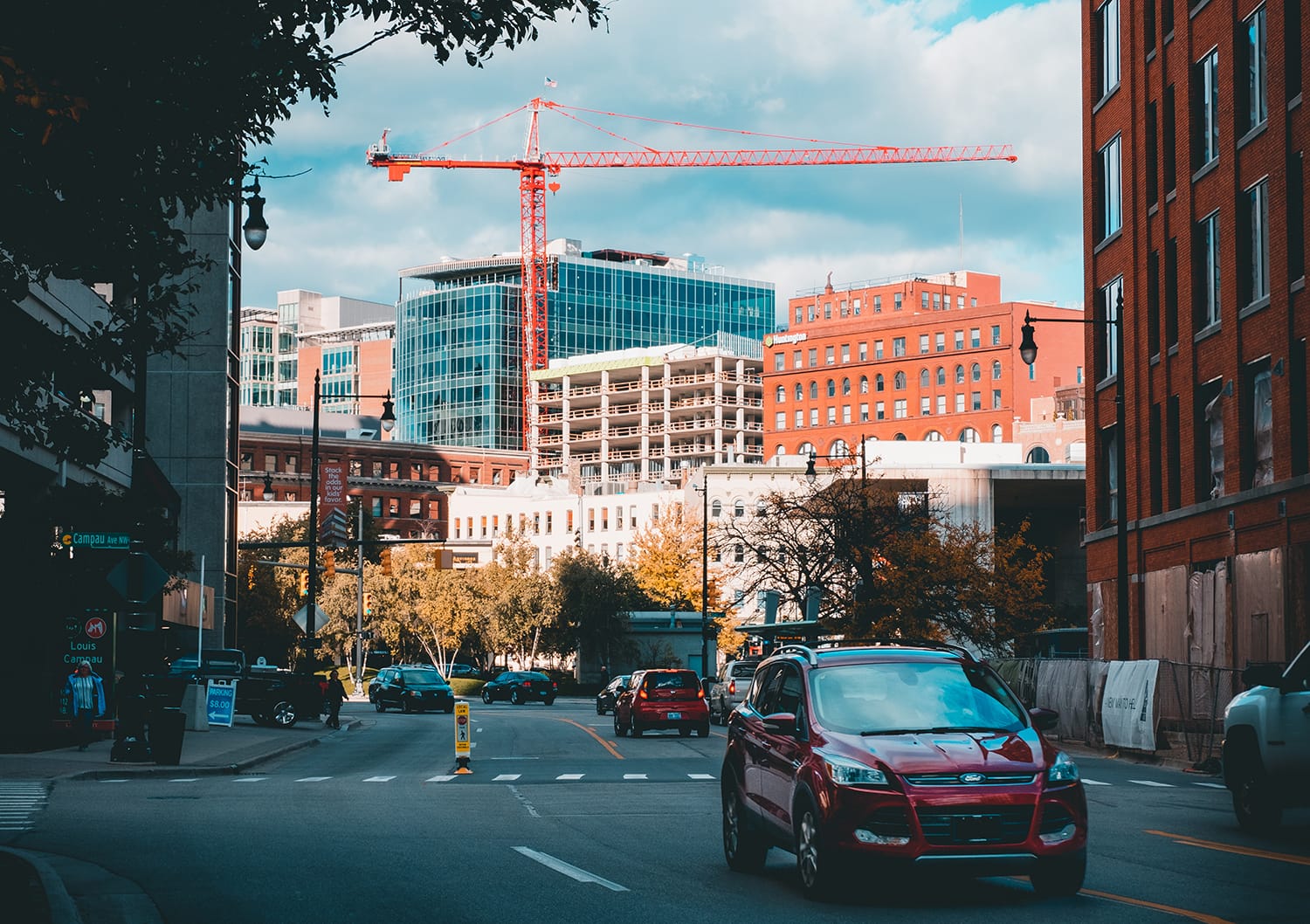 Grand Rapids, Michigan is Growing
According to Inc., Grand Rapids is "one of the fastest-growing cities in America and a hotbed for entrepreneurs." And if you're a local, you know that statement to ring true. 
In fact, Grand Rapids is pretty regularly ranked as one of the fastest-growing economies in the country. (For instance, according to U-Haul, Grand Rapids recently had the 5th highest growth rate of any city in the United States.)
If you want to look at some of the math, take note that Grand Rapids had a population of 203,644 in 2020 with a population that has increased more than 8% since the most recent census.
To take one example, let's look at the booming and ever-growing downtown area. Development continues and the local businesses are thriving. Not only that, but the surrounding neighborhoods are also flourishing. The area is a fantastic mix of restaurants, brewpubs, coffee shops, and a plethora of retail options. 
According to Advantage Commercial Real Estate  West Michigan is poised for growth for the rest of this year– and beyond. Despite the same challenges that the rest of the state is facing, places like Grand Rapids are thriving. According to Advantage, the area continues to attract more people– especially younger ones– which is proving to be a "positive trend for the community as well as business leaders."
Don't Miss the Wave as Grand Rapids Grows
We'd be remiss if we didn't mention that with all of this growth, your business could definitely fall behind the curve. As Grand Rapids continues to grow, it doesn't just mean more potential customers, it also means more new businesses opening every day. 
We want everyone to succeed for sure, but if you want to be sure to secure a firm foothold in the market with your company, don't wait. We'll help your small business stay top of mind to an evergrowing community– and if it isn't your business that captures their attention, someone else's will. They say the best time to start marketing is 5 years ago, but the next best time is today. You don't want to sit on your hands and kick yourself in 6 months to a year when you realize you've missed some incredible opportunities for growth. 
Good Rep Media is the Grand Rapids, MI Marketing Agency You Need
Here at Good Rep Media, we're genuinely looking out for small businesses like yours. We're a local marketing company that is here to help. But if you're still not 100% sure, then we want to share a bit more on what sets us apart.
We're Actually Affordable
We're proud of the quality of services that we offer for the price. Like we mentioned earlier, we genuinely care about the community, so we're happy to have lower margins than other agencies. 
We understand the importance of not just "doing marketing", but helping you get an actual and true return on the investment you make. We're experts at working with small businesses, so we know how to build a focused, customized campaign that's affordable and that will actually get you results.
Let us show you how our marketing is truly affordable for a small business like yours. 
We're Actually Transparent
We hate to have to mention it, but here it is: a lot of marketing companies aren't what you'd strictly call "honest." They use a lot of fancy data and other misdirection techniques to try to spin the fact that what they're doing isn't working. Or even worse– sometimes they'll try to convince you that what they're doing is working, even though you're not seeing any results. 
For many marketing agencies, you'll often see that the way they will try to fix poor results is by asking for more of your money or more time to "test." Which, in some cases can make sense, but it's often done without clear communication of what's really happening with your marketing dollars.
Here at Good Rep Media we're honest, local folks who promise to be 100% transparent with you. You'll never have to guess what's going on with your marketing campaigns, and we're excited to communicate often for the best possible outcomes.
We Charge Flat, Monthly Rates
Something else about our company? You'll never be surprised by any hidden fees or fluid pricing. You should be able to look at you marketing expenses each month and have an exact idea of what they'll be. 
Many agencies charge elusive, hard-to-understand, fluctuating rates and work off of "quotes" so they can gauge you and nickel and dime you. Not to mention the additional fees and expenses that get tacked on. 
Unlike most other agencies, we only work using set, flat rates for all of our packages and services. This means that when we choose the perfect digital marketing plan together, you won't get any surprises on your bill. 
We understand that as a small business in Grand Rapids you need to be able to forecast all of your expenses accurately– especially your marketing.
We're Dedicated to Your Business
We understand that for a small business, your marketing strategy is something that may need to shift based on a lot of factors. We're not a "set it and forget it" kind of company. We're here as a partner to see what's working and to constantly improve the results. 
Some larger agencies that work nationwide will try to lock Grand Rapids companies into long-term contracts for a bunch of services they don't need. Not us. If your needs change over time, we're going to adapt with them. We're flexible and want what's best for your business. We're looking to prove ourselves and grow with you in a meaningful way.
How About Something Free to Get Started?
Okay, so we all love free, right? So what if we told you that here at Good Rep Media we would sit down with you and give you some free marketing advice for your small business? 
As we mentioned earlier, we don't believe that any two businesses are the same, so the first steps we love to take is to have a good conversation. We'll talk and learn about what makes your business tick. We'll talk about what's at the heart of it all, and what your goals are. 
And don't worry, we aren't going to use any mambo jumbo or marketing jargon– we'll just talk like normal, local folks about how we might be able to take $1 and turn it into $5 for you. 
If you're from Grand Rapids, you know a few things to always be true.
You always go to The Griffins $1 beer night, you always say yes to Yesterdog, and you use Good Rep Media for your small business marketing. 
Give us a call, or book a consultation here.