No matter what small business you're in, your customers need to find you when they look for you online. But if you don't have any experience with online marketing, it can be intimidating, and you may not know where to start. 
Brand new to the online world and digital marketing? Great, this article is targeted directly at you. Many small businesses want to improve their visibility online but have no idea what to do or where to start. 
This article is going to cover three pillars: create, organize, and market– and give you an in-depth look at the tools you can use to master each one. Your revamped outlook on marketing online begins today. Let's get started.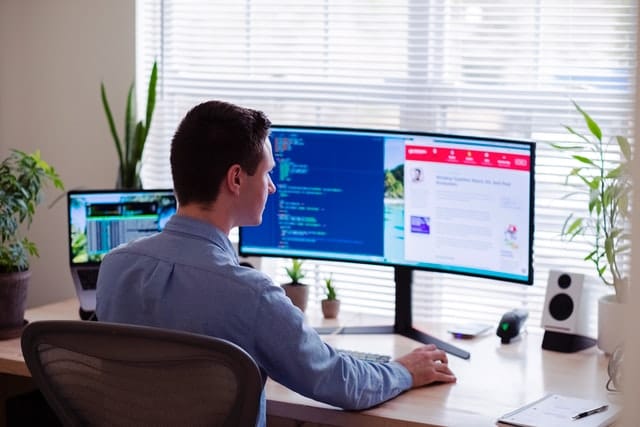 Free Software for Small Business Marketing
First things first. We understand that many small businesses perceive marketing online as expensive. It's one of the things that keeps them from giving it a try. For that reason, all of the software in this article has one thing in common: it has a free version that you can start using immediately (or quickly). 
Note that we chose our wording of "a free version" very carefully. It's because with free, there come some small catches (none of them are too bad). As we review each tool, we'll educate you on what to expect from their free version, and any "gotchas" you might encounter.
Why Create and Organize Before Marketing?
Many small businesses try to market online, but they don't set themselves up for success. They begin a marketing strategy, but the two foundational pillars of Create and Organize aren't properly set up, so their marketing suffers (or worse, fails). Let's talk about these pillars, and how to use them so your marketing goes as well as possible.
Pillar 1: Create
For this strategy, we're talking about creating the best website possible for yourself. If you don't have a website at all, we're going to help you get one up and running. 
For those of you saying "wait, I already have a website," ask yourself these three questions: 
1. When was the last time your website was updated?
2. When was your website created? (Find the year. It may surprise you.)
3. Do you love your website?
If your answers reveal that you have a website that's less than two years old, it was updated with some sort of content in the last 60-90 days at least, and you love it, please continue! You have the create phase handled for the sake of this article. 
For those whose answers revealed that your website hasn't been updated in a long time, it was created more than two years ago, and you don't really love it, the Create pillar is where you need to begin.
Your website is a foundational piece to your online marketing strategy. If you don't have a modern site that looks great and is clear, all of your other marketing efforts are going to suffer. 
We're going to make sure that your website is fantastic in the Create pillar, so that Organize and Market can be as successful and profitable as possible. 
Pillar 2: Organize
How are you keeping track of your clients? Are they just numbers on your cell phone? Do you live and die by your email inbox? 
What if your phone was lost? Would your client list be lost as well? If this is you, it's a scary place to be. 
Also, if you were asked to produce a list of your current clients, would you be able to do that quickly and easily? Many small business owners would have a hard time with this request.
You need some sort of management system for your customer base, your sales, and your marketing process. 
Wait, before we scare you off, give us a chance to show you some evidence and win you over. (We promise it won't be overly complex, and you'll win big with this strategy.)
You need a way to manage the relationships with your customers (and other facets of your business). The official term for this is Customer Relationship Management (abbreviated CRM). This is also the name for online software you can use to keep track of your customers. 
Having this in one place will do many things, but the two most important for our project is: 
When you have this information in one place, you can save yourself time, streamline your processes, and be as efficient as possible.

When you have your customers in one place online, you can spot trends between them. You'll also know how many you have to start with so you can measure the success of the Market pillar.
Now you should have a clearer picture of why you'll want to create an awesome website and Organize your customer information before you put strong efforts into the Market pillar.
Now let's give you some free software you can use to maximize the pillars and get the most out of them.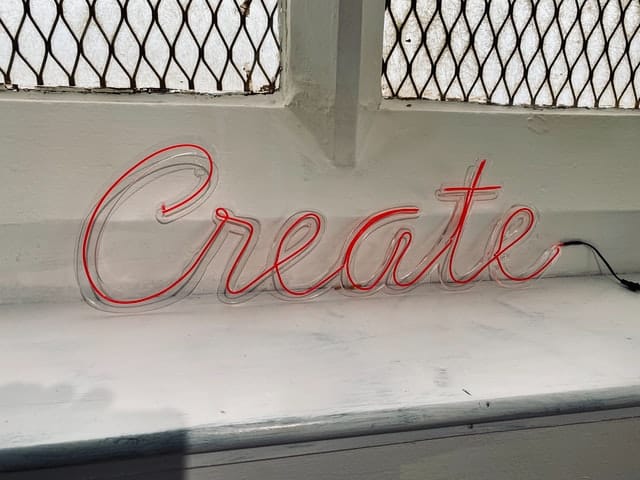 Free Software to Create Your Website
We're going to outline the free tools you can use to get yourself an amazing new website. Each of these tools has pros and cons, but truly it's all dependant on your personality type and preference. As you read, think of how your mind works, and what kind of learner and worker you are. All of these tools can build you a great website, but if you approach them by asking which suits your personality best, you may save yourself some trial and error. 
The three website builders we'll be looking at today are:
You may have heard of one or all of these– they are very popular. Each is unique in its approach but works very differently. 
The above list also ranks the three website builders from easiest to more challenging to use (Wix being the most user-friendly, WordPress being the most challenging, and Webflow falling somewhere in between the two). d
Wix
This is definitely one of the most popular web-building platforms with more than 200 million users across the globe. Why is Wix so popular? One of the main reasons is because of its reputation for being super easy to use. You edit existing templates to fill in your own information and create your website.
Cons
Even though it's simple to use, it can be a lot to take in when you start making your own website because of how their website editor looks. They also charge you to integrate with certain outside apps. Here's the big one to remember: there is no simple way to swap templates. Be sure you love the one you're using because switching templates means starting over from scratch. 
Pros
There are a lot of templates to choose from. The templates are largely geared toward different industries so you can choose one that matches what your business does, customize some photos and change some words, and have a website fairly quickly. The templates are also highly customizable, and the website builder is easy to use. Additionally, if you need a helping hand, Wix's help articles and support are great.  
Free Version
The no-cost version of Wix is pretty great, and includes free web hosting (the place your website is parked online). There are some gotchas that come along with the free version, though. Firstly, you have to use an assigned web address. The format is "accountname.wixsite.com/siteaddress" so your actual URL might be something like jimsmith.wixsite.com/jimslawncare. Secondly, advertisements appear on every page of your website. For those two reasons alone, it might be worth getting the paid version (starting at $14 a month).  The free plan is a great place to start because you can always upgrade to a paid plan if you choose.
Webflow
Webflow is a platform that allows you to use what they call a "completely visual canvas", designing websites without any code. While it's not the easiest platform to use, it does provide a lot of flexibility and stability in the design department.  It's mostly used by web designers who want to build sites quickly without needing code. 
Cons
Webflow's jump in difficulty and learning curve would be a full step beyond Wix, so if you're a beginner, the learning curve might be too steep. There's no phone or live chat support option, which is especially important to consider due to the difficulty level (you can email support if you run into trouble, which is a much slower option).  
Pros
The site's Webflow builds are quite fast and responsive. There are also quite a few templates to choose from, and you can customize nearly everything without needing to know how to do any sort of website coding. It's loaded with features (as long as you can learn how to use them) including marketing and eCommerce tools. There are more than a hundred hours of tutorials to familiarize yourself with the functions and features of the site. 
Free Version
The no-cost version of Webflow is solid and includes free web hosting. You'll also immediately have access to all of the site's features, and full design control. It has a similar URL gotcha to Wix's free version– you'll publish your site to an assigned webflow.io web address. You can have two "projects" or websites under the free plan. Consider the paid version (starting at $12 a month) so you can customize your web address and make it your own.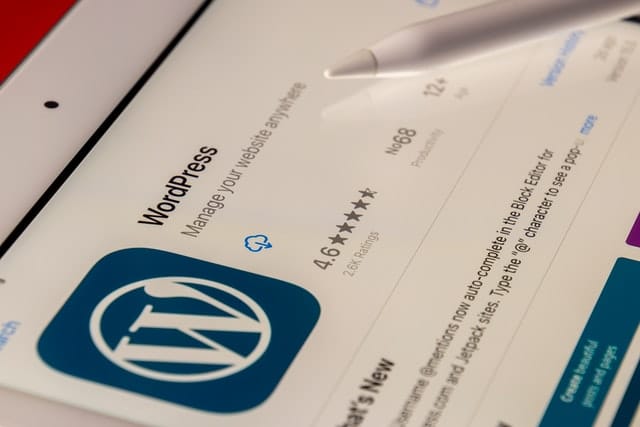 WordPress
WordPress is easily the most popular website builder around, with more than 500 sites being built with it every day. You might think of "blogs" when you think about WordPress, and you'd be right– that's how it started. But it grew into a robust website builder that has ultimate flexibility. 
Cons
There's really no way around it, you'll need coding knowledge to use WordPress. While it does offer countless free templates, they are not nearly as customizable as the other "drag and drop" options of Wix and Webflow. If you want to change something in your site's template, you'll have to Google it, or pay someone who can make the change for you. 
Another thing about WordPress is that it's called "open source" (which just means that anyone can use it, and it doesn't have a formal owner). While this doesn't sound like a con at first glance, it means that you won't be able to contact customer service if you run into challenges. Additionally, keep in mind that hackers commonly target and attack WordPress sites seeking security holes. Finally, WordPress needs to be hosted (parked online) somewhere, which can be tricky and lead to a whole can of worms for small business owners. 
Pros
Since it's been around the longest and is the most popular, it has the most pre-made design templates, themes, and tools. You can also find something called "plugins" which literally plug into your WordPress site to add different features and functionality (it's an easy way to add things to your site without having to make them yourself). WordPress is highly customizable, and really has no limits when it comes to what kind of sites you can build. Because it's open-source, it's constantly being improved and kept up by a large volunteer and professional community. You can achieve virtually anything with a WordPress site if you put in enough time and work.  
Free Version
WordPress is entirely free to use overall, you just have to pay for hosting (which basically means you need to buy your own place to park it online). So it's "free", but unless you find free hosting, there's no way to use WordPress without some cost involved. Also, some themes and plugins do have a one-time or annual cost associated with them. 
Where Should You Start?
Overall, our advice is to choose the website builder that sounded the most approachable to you based on your learning style and current skill level. If you're unsure, we recommend a free Wix account as a starting point to get your bearings.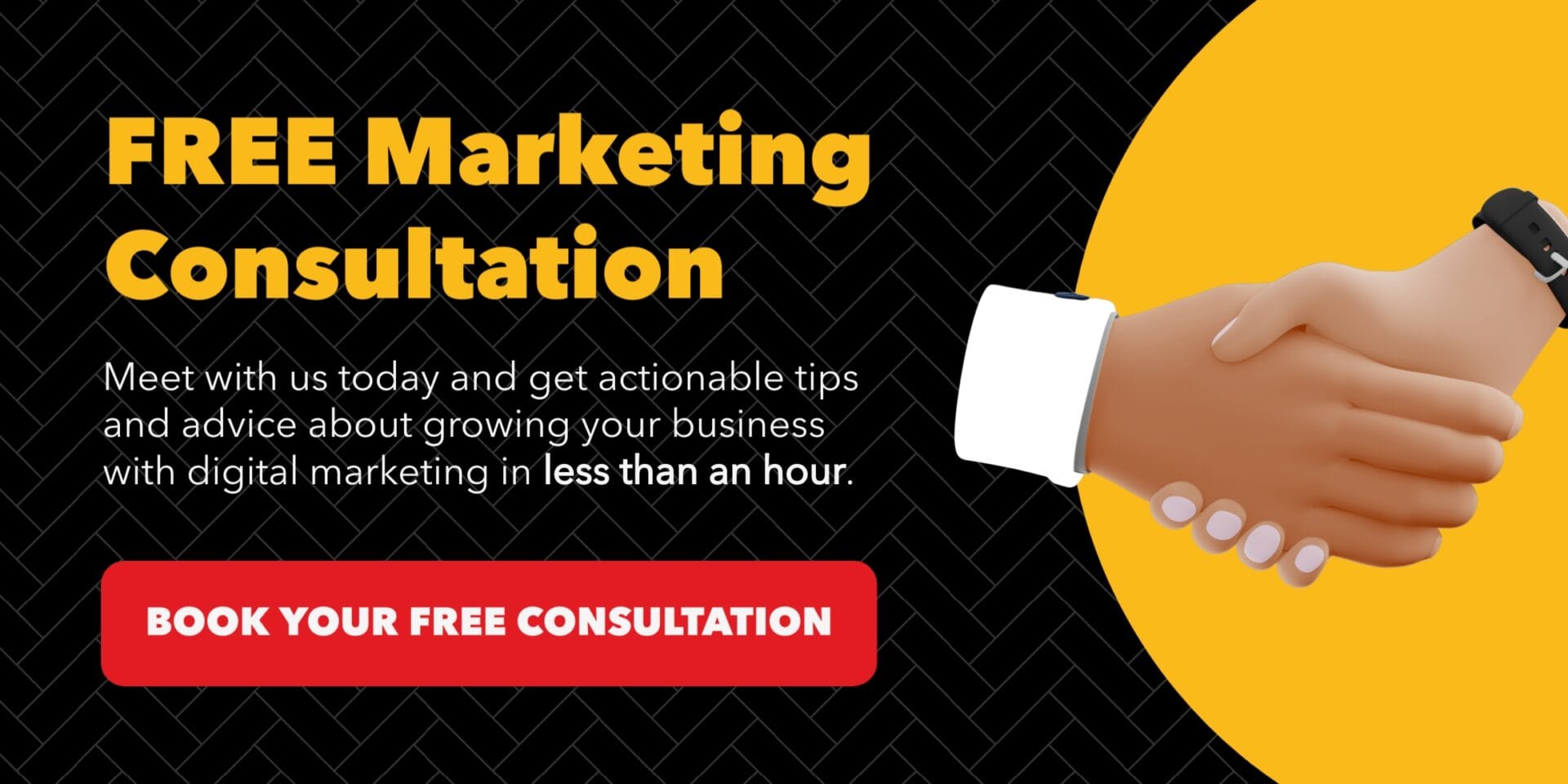 Free Organization And Marketing Software
We're going to give you some free CRM tools you can use to get your company's workflow organized. We're going to break these down slightly differently than we did the website builders since they are quite different in what they can accomplish, and how they accomplish it. 
The two CRM tools we'll be looking at today are:

Hubspot
Hubspot is one of the most popular CRMs around. Right off the shelf, it has everything you need to communicate and build relationships with your customers (and potential customers as well).
Something you'll learn about HubSpot is that it started out as just a CRM. Now it's evolved into a full, robust set of online set of tools you can use to handle many aspects of your business. In addition to managing your customer database, HubSpot also has great options for managing your online and email marketing campaigns and lead flow (and much more). We don't want to overwhelm you, but as you learn HubSpot you'll have plenty of marketing, sales, and customer service tools at your fingertips.
Free Version
HubSpot states that its CRM is 100% free, forever. Their business model is to have you begin using their software and loving it, and then slowly enticing you into expanding to their paid tiers and services. It's a low-risk opportunity to give a CRM a shot.
Asana
Asana was once known as project management software, and wasn't considered a CRM– but that has changed. Over time, the developers added more tools and functionality, and it has become a well-respected solution for customer relationship management.
Asana's strong point is its project management roots. Not only do you have your customer information easily available, but you're able to think in terms of productivity and to-do lists. Assign responsibilities and tasks, and even map out projects and objectives so everyone is on the same page– then track them in real-time.
Free Version
You can use a free version of Asana with a team of 15 people or less. If your team is larger than that, you'll have to pay (they offer annual and monthly membership options). This is a great choice if you feel your team needs some organization. 
Which One Should You Choose?
When it comes to HubSpot and Asana, it doesn't have to be as much as an either/or. Both have their strengths and a variety of tools that could benefit you. You don't want to bite off more than you can chew, though, so if you're in doubt, give the free HubSpot CRM a shot. If you don't like it you can always switch to Asana.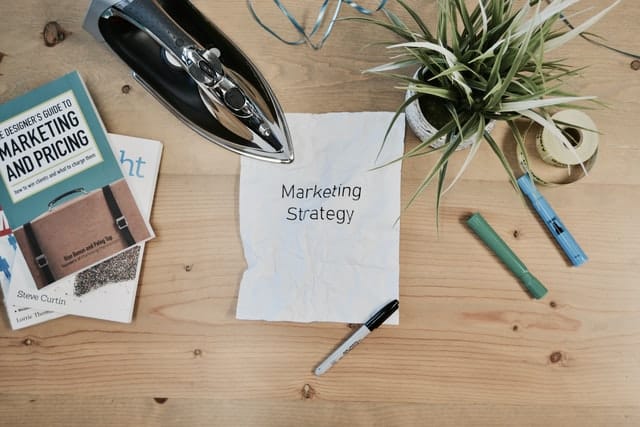 Benefits of Digital Marketing for Small Businesses 
One of the benefits of digital marketing for small businesses is that you can use these free or inexpensive software options as you scale. If you get stuck on either the Create or Organize pillar, we can help. We're expert marketers and specialize in working with small businesses like yours. Now that you have your new website underway, and you're getting more organized, what's next? 
It's time for the final (and arguably the most difficult) pillar in Create, Organize, Market– actually marketing your small business.
This is a much more difficult task than it sounds like, but you don't have to try to do it alone.
Give us a call now, and let's have a conversation about your small business, and how we can help with your marketing.