Grand Rapids is the second-largest city in Michigan, nestled between Detroit and Chicago. It's a thriving and growing staple of the state. In fact, over a million and a half people call this gem home. Those who live there know that the quality of life is fantastic, and more and more people move there each year– which for businesses, means more potential customers. 
In fact, many Grand Rapids businesses are growing and attracting impressive talent, and new businesses are opening all the time. Included among those businesses are four that are on the Forbes Largest Private Companies list, and nearly a hundred and forty international companies as well. When you're in Grand Rapids, you're in the same town as the global headquarters of companies like furniture giants Haworth, Herman Miller, and Steelcase, as well as Bissell, Amway, Wolverine Worldwide, and others.
But what about the small businesses? What about the local places that aren't mega-corporations? Grand Rapids is full of those too– and some of the best, in our humble opinion. Small businesses are the very lifeblood of Grand Rapids.
Anyone who is familiar with Grand Rapids can tell you that there's a certain "feel" to the area. A sort of electricity that reflects the vibrance and potential opportunities for companies of any size. It's no wonder it's the fastest-growing economy in the country. 
This article is meant to be a tool to show you how you, as a small business, can use the rich and fertile environment around you to help generate more sales. We're going to show you 5 clever ways that Grand Rapids businesses generated more sales, and how you can too. 
1. Get a Little Weird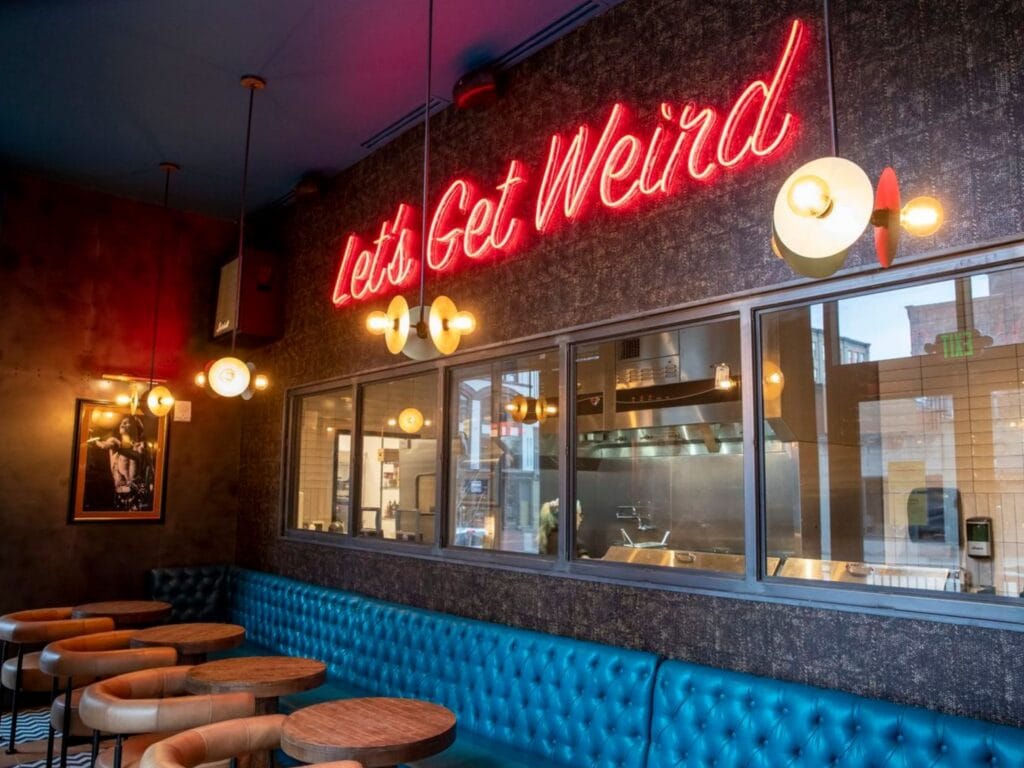 MLive: Social Misfits restaurant modifies hours to meet 'the needs for Grand Rapids
Getting weird worked very well for the Social Misfits restaurant in Grand Rapids. We're going to tell you what they did, and then how you can apply the concepts to your business (no matter what your brand is). 
When you see the eatery on the street, it's impossible to miss its bright, Broadway-style sign that looks like it was ripped right out of the 1950s. And when you walk into the restaurant you're greeted by a large, red neon sign that reads "Let's Get Wierd"– and that's just the beginning of the decor. Above their bar is a taxidermied goat head that appears to be smiling, probably because of how well the rest of the place is decorated. It's the perfect blend of rustic-weird with a dash of art deco– and yet is something unique unto itself.
So what did Social Misfits do to cleverly get customers? They dared to be different, and they dared to be themselves. It might sound like a cliche, but Social Misfits owner Spencer Raymond believes that being unique is what has helped the restaurant attract customers of all kinds. "Your differences are your superpower," Spencer says, and by truly being something unique his eatery stands out in a place with virtually limitless options to choose from. 
Now of course the food has to be great to keep customers coming back (and it is), but the strange allure of Social Misfits attracts many new customers– who often become regulars. The uniqueness of Social Misfits is also irresistible to tourists. 
You might be asking yourself how in the world this could apply to your business. You may be wondering if we're telling you to put up a stuffed goat in your lobby– and we sort of are. Not literally, but figuratively in your own way. No matter what your business brand is, you can stand out from others. 
Ask yourself: is there something that you've been wanting to try, but it seems outside of the box? Or seems like it isn't the norm for your company? Maybe it's time to give it a shot. 
Now of course, do this within reason– you want to do something different but that still feels like you and that makes sense for your brand and customers. 
Start brainstorming ways you can do things differently than anyone else in your industry to delight your customers.
2. Refresh Your Customers Outside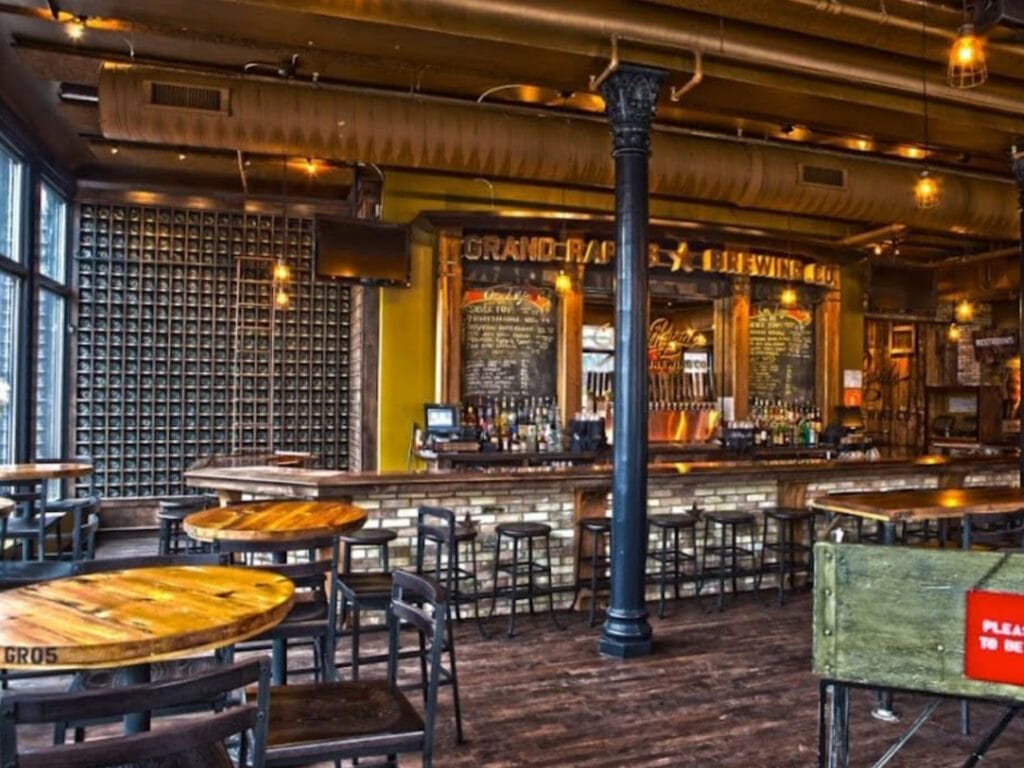 ExperienceGR: Grand Rapids Brewing Company
The Grand Rapids Brewing Company cleverly generated more sales by thinking outside of the box– or outside of their store, if you want to be specific. 
The Grand Rapids Brewing Company is in a highly trafficked area, and while some people would stop in to grab a drink, many people wanted to enjoy the vibrant outside area and continue their walks. This meant that even though a ton of people were walking by, there was a mental block for many of them who didn't want to take the time to sit down and have a drink. 
So what did the Grand Rapids Brewing Company do? They took their drinks to the customers and built a minibar on the outside of their building. 
It ended up being a great opportunity to use a space on their building with a door that was nailed shut and never used. And since the brewery's building is on Ionia Avenue, it was within the social district. Social districts are specific portions of downtown where people can drink alcohol outdoors and even walk up and down the street.
Their minibar was right slap in the path of all of the foot traffic walking around in the downtown area. This meant that folks could stay outside and still enjoy a beer, hard seltzer, or even thin-crust pizza without stepping foot inside the brewery. 
Justin Pollock, the brewery's owner put it well when he said "People were really willing to purchase a drink and stroll around town and kind of enjoy the downtown atmosphere — it just had to be really convenient."
Customers loved it. They didn't have to try to find seats or wait in long lines inside, and business boomed. 
So how can this work for your business? Go to where your customers are, and make your offering super convenient. Do you have a physical location? Can you sell some of your products or services outside? Or perhaps you can set appointments for free consultations? Sure we want customers to come to us (and if we have a great marketing plan in place they will), but are there ways we can go to them, and make buying from us as simple as possible.
3. Focus on Including the Whole Gang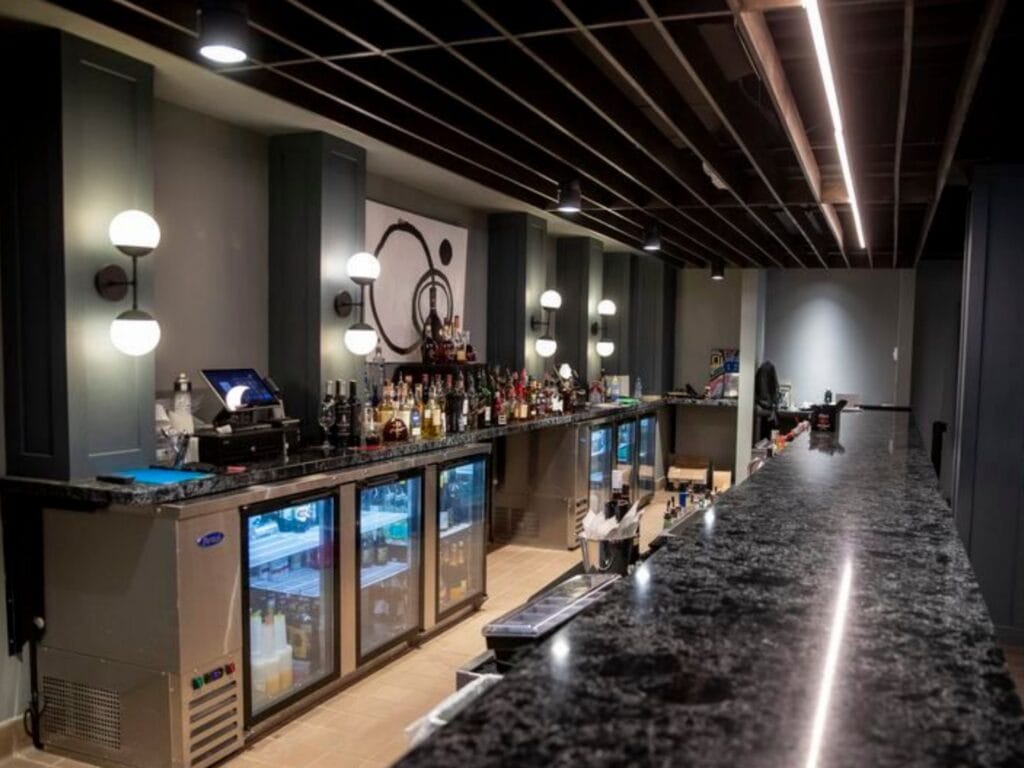 MLive: Ambiance GR Kitchen & Lounge seeks to be 'inclusive' and 'disruptive' force in Grand Rapids
One way to cleverly generate more sales is to include as many people in your demographic as humanly possible. This worked wonders for the Grand Rapids venue Ambience GR Kitchen & Lounge. 
This downtown live music and cocktail lounge goes out of its way to build its reputation as a place where people from all parts of the globe feel at home and welcome. 
Jamiel Robinson, one of six investors in the Grand Rapids lounge, said "What we're looking to bring is this very welcoming inclusivity representative of all cultures." As a result, people of all cultures, ethnicities, and backgrounds have come to call GR home when it comes to having a great time. 
So how can you incorporate this into your business's marketing to generate more sales? Firstly, it's by recognizing that most people are fans of brands, not "businesses." To be more specific, people tend to show loyalty to companies that welcome them and connect with them. These people tend to go from being "customers" to being brand evangelizers and die-hard supporters.
When you can, consider taking a look at your marketing and try to reach the widest audience within your demographic possible. Even go as far as using language like "Welcome to our family" or "We're glad you're a part of what makes our company great."
Overall, don't be afraid to tell people that you seek to include everyone, and it's almost guaranteed that your audience will grow.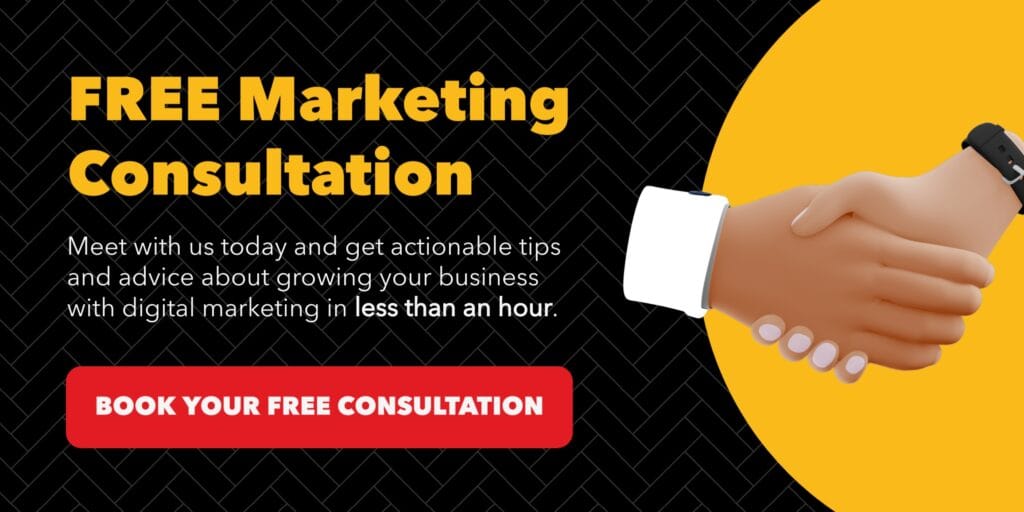 4. Give a Little
There's something powerful about giving and trying to truly make a difference. This tip is going to feature several Grand Rapids companies who aren't just great at what they do– they're also great at giving back to the community. 
Now more than ever, people are more conscientious of where they spend their money, and often give their hard-earned buck to companies that are actively and openly making a positive impact. Here are a list of several companies that continue to go the extra mile, and some things you can consider doing within your company as well to emulate them.
Who they are: Wolverine Coil Spring Co. 
What they do: Offer an incredible work environment.
Details: Because they are fully committed to having a stellar work environment, Wolverine is able to bring in top talent and keep them happy. They pay solid wages, have an incredible workplace wellness program, and offer strong benefits (such 401k, and short and long-term disability, for starters). 
What you can do: This isn't feasible for everyone, but do what you can. Really consider your employees and make your company a great place to work. Believe it or not, the reputation spreads– especially by word of mouth from your employees themselves– and it absolutely draws in more customers.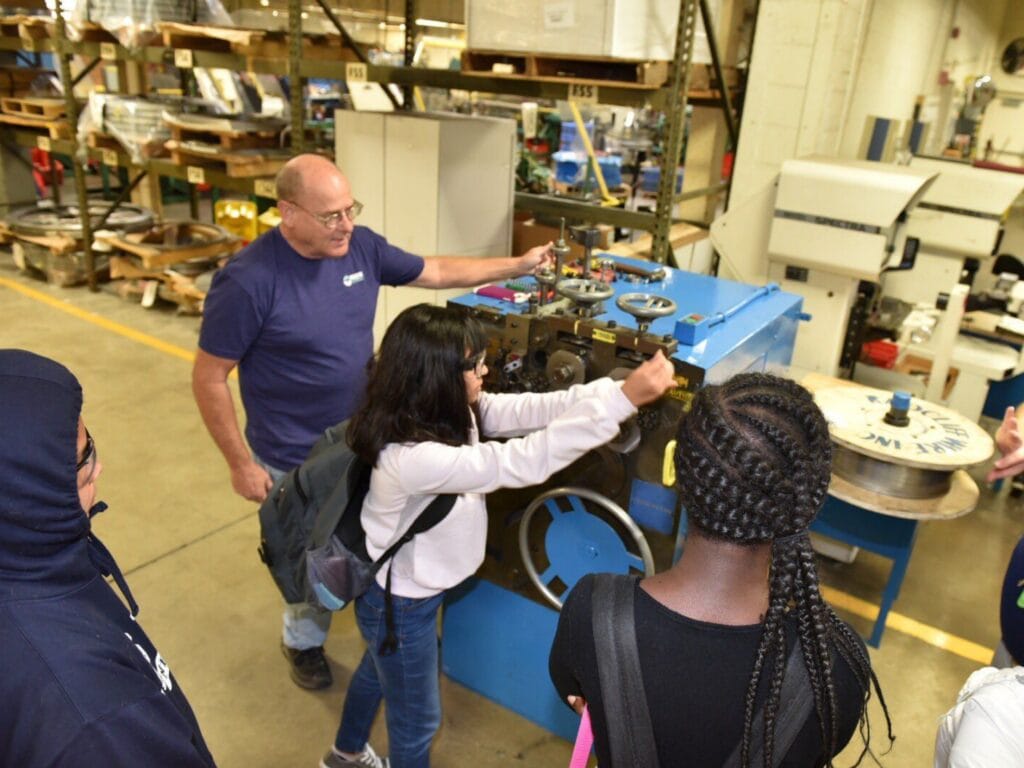 Twitter: Wolverine Coil Spring Co showing students manufacturing careers up close.
Who they are: Celebration! Cinema
What they do: Community outreach and partnerships
Details: Celebration! Cinema is committed to people and this family-owned business is one of the most transparent companies around (complete with open book finances). They not only use their theaters to entertain people with films, but also partner with organizations of all kinds allowing their space to be used for community events and fundraisers.
What you can do: So maybe you don't have a theater to hold events in, but do you have a company that could possibly host a fundraiser or community event? Consider how you can use your company and its space to connect with the community through fundraisers and events.This will put your company at the top of mind for many people when it comes time to make a purchase.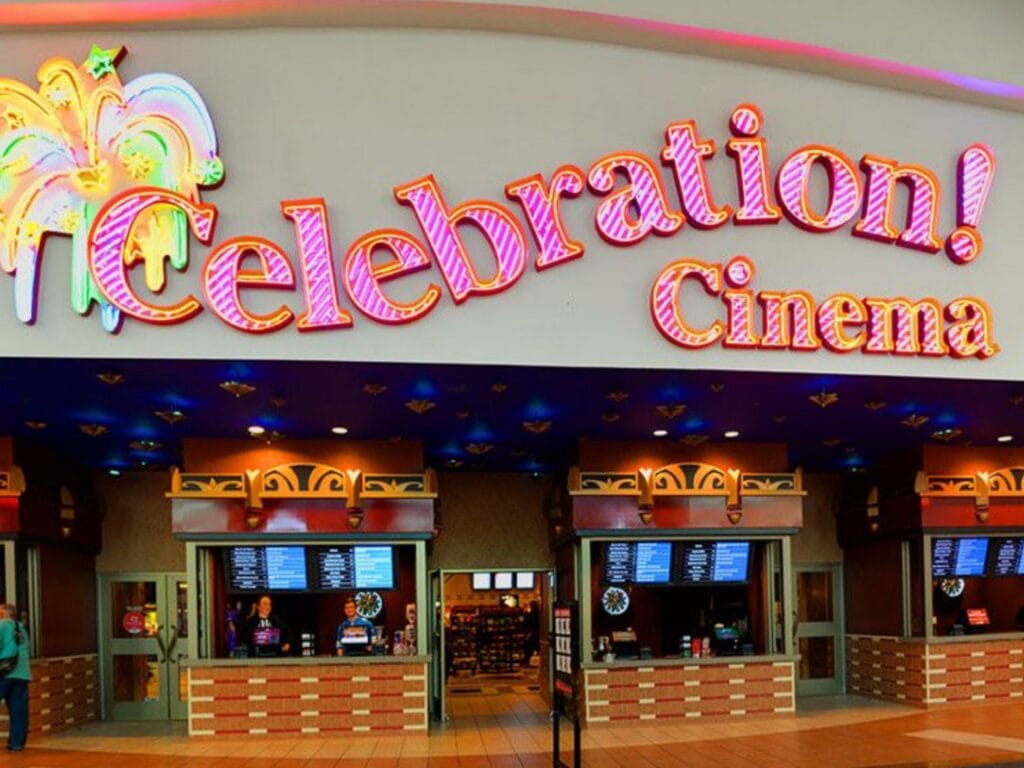 GRMag: Celebration Cinema theaters offer new service
Who they are: Glamour and Grit Floral
What they do: Have a positive impact on the environment
Details: This florist takes great efforts to reduce its carbon footprint on the environment and support the community at the same time. They sell locally grown flowers and plants, use glass vases that are recycled, and also compost all of their clippings. 
What you can do: Listen, we're not asking you to go out and hug a tree, we're just saying that it's possible to be aware of how your company is impacting the environment. Take the extra steps to do your part, and you'll see that many environmentally conscious customers will tend to reward you with their patronage.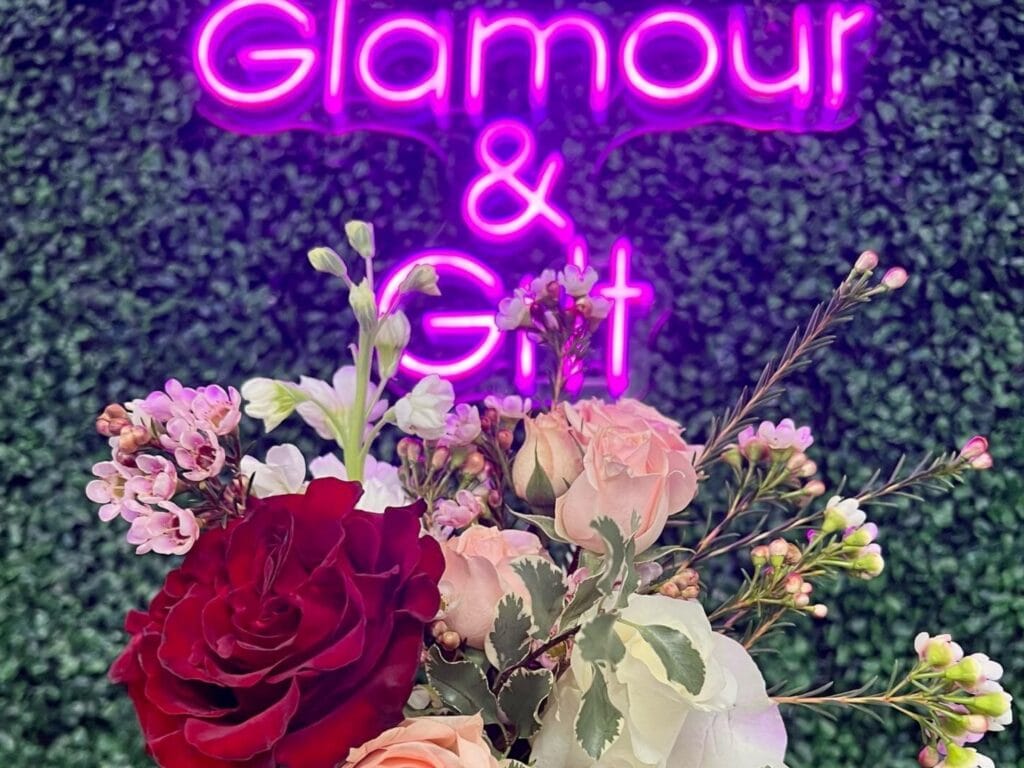 Who they are: Hire for Hope
What they do: Donate to those in need
Details: Ten percent of all of the revenue that Hire for Hope makes is donated back into Grand Rapids non-profits such as Safe Haven– an organization that provides services to women and children who are dealing with domestic violence situations. 
What you can do: Does your business have something that they can easily donate to make the lives of others better? If so, you can win customers for life by helping a person in need when they need it most. Whether it's funds, items, or even your time, one way to show the community that you care is to donate. Customers support companies that they know are doing good in the community, and in some cases will even pay more if they know the money will help support a good cause in the long run.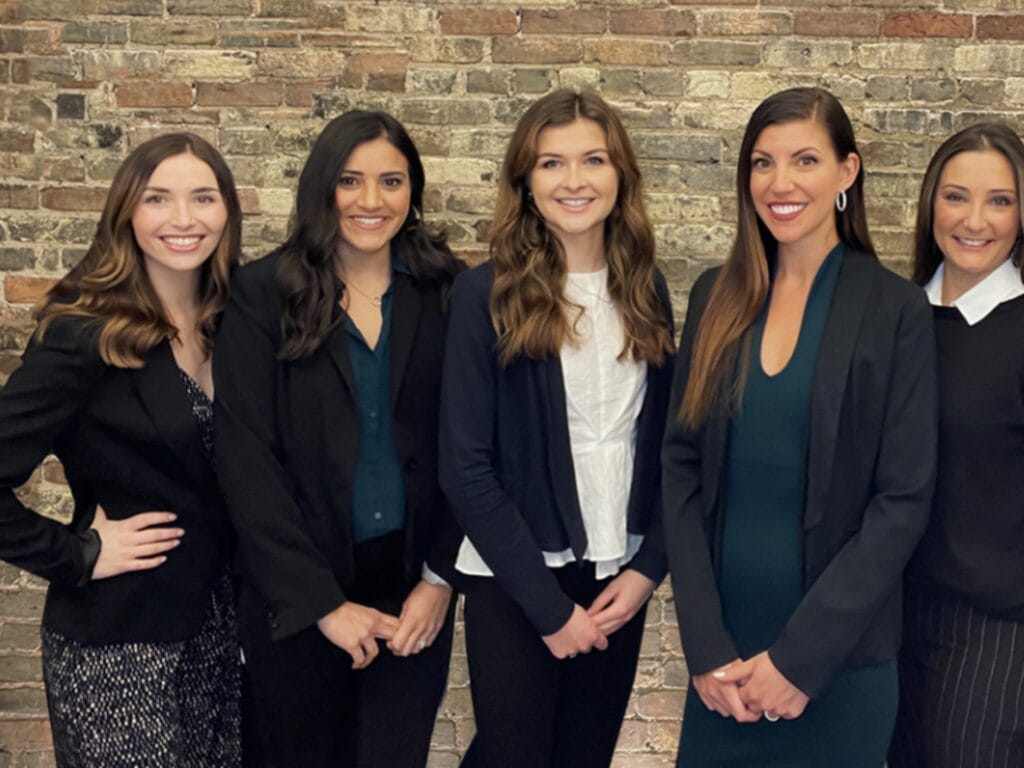 Those are just a few of the incredible Grand Rapids companies who are giving back, and winning over the support of local customers as a result. 
So how can you incorporate these things into your own company? And why does it matter?
The bottom line is this: A  great way to give and get more customers is to take a moment to look at how you can give back to the community. Consider visiting the Local First website for West Michigan, or contact them directly. Let them know that you're looking to be more involved and ask them if there are any needs that you can help with. This is a great first step. 
"So wait, how will this get me more customers?" you might be thinking. Well, the truth is, your giving has to be a genuine sentiment, and you're playing the long game with this one. As you continue to participate and meet needs, you'll often get local press and begin to build a reputation. You can also use this in your marketing. "Bob's Plumbing, proud supporters of the Downtown Food Pantry." The idea is that when you give, you will get back in one way or another. And when it comes to people choosing a business to give their money to, most people are going to double down on the business that is helping the community.
5. Share a Slice (at the Right Time)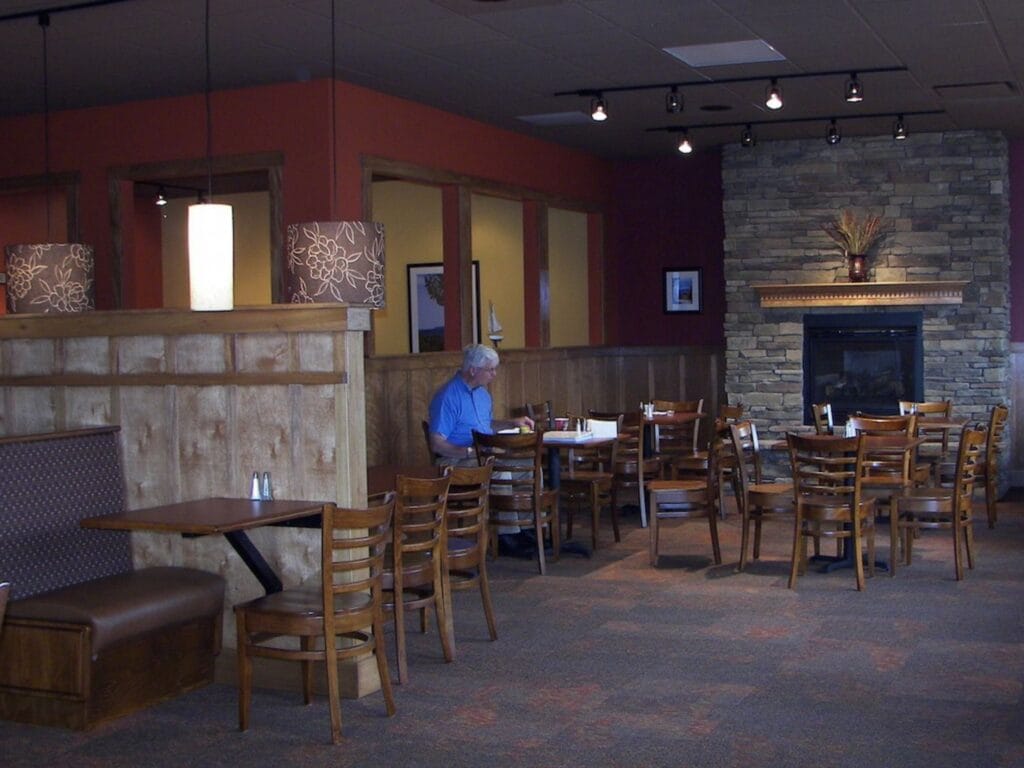 Grand Traverse Pie Company | Grand Rapids Location
This one takes place a little farther north of Grand Rapids, but it was such a clever twist on a tried and true idea that we thought we'd include it on the list (especially because there are no geographic limitations). This one takes place in Traverse City, Michigan, but the company does have a Grand Rapids branch, and this would have worked just as well there. 
Sharing a slice worked nicely for Grand Traverse Pie Company (and stick with us, just like the above example, we'll show you how this can work, even if you don't sell pies). 
Grand Traverse Pie knew that National Pie Day was coming, and they wanted to use it to make a splash and bring in more customers by giving away a free slice of pie. But the tricky part would be standing out on National Pie Day. Do you think they're the first pie shop to think of giving away a piece of free pie on the holiday? On National Pie Day, you can almost count on getting a free piece of pie somewhere. And that is the beauty of Grand Traverse Pie's strategy– they found a way to stand out from the pack.
Since National Pie Die fell on a Sunday, Grand Traverse Pie Company actually celebrated a full day early on Saturday– and their customers absolutely loved it. They were able to cut above the noise and generate a ton of foot traffic and were the only ones in town giving out free pie that Saturday.
So how can you use this to get more customers for your business, even if you don't sell pies? There are three points to learn from here so that you can emulate the principles of 'sharing a slice".
Giveaways are Great
Firstly and foremostly, giveaways are an incredible way to get more customers in the door. "But wait, how can I generate more sales if I'm giving things away for free?" you might be asking yourself– and it's a great question. In business, there's something called a "loss leader." This is a strategy where you actually give something away or sell it below its market cost to stimulate other sales (typically of your most profitable goods or services). 
When Grand Traverse Pie Company gave away free pie, it brought in a ton of customers who then also bought coffee and other things. The company lost money on the pies, but gained money in other areas resulting in an overall profit. 
What is something that people love that you could give away free that would get them to spend more money with you? 
Find a Reason to Celebrate
The calendar is filled with events, occurrences, and holidays pretty much (or literally) every day of the year. Take a look at what days would be good to "celebrate" as a business. Do you sell footwear? Check out Walk to Work Day. Do you have a grilled cheese on your menu? Check out Grilled Cheese Day. Or do you want to encourage people to buy something for their closest buddies? Check out Best Friends Day. We could go on and on. 
People love a reason to celebrate– you'll be surprised how quickly folks jump on board. Find a fun, unofficial holiday and then use it as a unique reason to generate sales. To find some interesting and wacky holiday ideas, check out this site.
Buck the System
This concept ties in closely to the first tip we mentioned regarding standing out. If Grand Traverse Pie would have given away a free piece of pie on the actual National Pie Day holiday, they would have been competing with every other pie shop around. This is a lesson to take some tried and true promotional methods and turn them on their ear just a little bit. Consider a "4th of June" sale for "Early Bird Patriots" for example. Or, take something that's more specific to your industry and celebrate it a month, week, or day early. The point is, don't be afraid to do something new with something you know works.
No Matter How Clever You Are, Marketing Can Help
As you've seen, these Grand Rapids companies were clever in how they generated more sales. But if you take a closer look, any one of these ideas would be even better with the assistance of a killer marketing strategy to go along with it. In fact, how many clever ideas go unseen by enough customers to justify them simply because they come and go without anyone noticing? You don't want that to be you. 
If you've been inspired by any of these clever ideas to get more customers and generate more sales– or have some of your own– Good Rep Media is the partner that can help you succeed. 
Our specialty–  and our only focus– is marketing for small businesses. We don't chase huge companies looking to cash in. Instead, we help small businesses just like yours get more customers and generate more sales. We're experts at social media, video marketing, content creation, and anything else you might need. 
Maybe you're someone who is still searching for that clever way to generate more sales. Perhaps you've hit a roadblock, and for some reason, you just aren't able to come up with anything outside of the box that will speak to customers. 
If so, that's totally okay– Good Rep Media can help with that too. We have a devoted, very experienced team who know Grand Rapids like the back of their hand. We're not some faceless, out-of-state marketing company, we're a local business that knows how to capture the attention of Grand Rapids residents. If you want to brainstorm, we'd love to talk– our consultations are absolutely free. 
So whether you're looking for a way to market your clever idea, or looking for a new clever idea, Good Rep Media is here to help. 
Give us a call, or book a free consultation here, and let's talk about how you can start generating more sales.